The Wintringham Mystery: Cicely Disappears (Hardcover)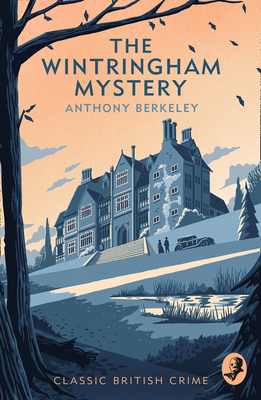 List Price: $16.99
Our Price: $14.44
(Save: $2.55 15%)
Description
---
Republished for the first time in nearly 95 years, a classic winter country house mystery by the founder of the Detection Club, with a twist that even Agatha Christie couldn't solve
Stephen Munro, a demobbed army officer, reconciles himself to taking a job as a footman to make ends meet. Employed at Wintringham Hall, the delightful but decaying Sussex country residence of the elderly Lady Susan Carey, his first task entails welcoming her eccentric guests to a weekend house-party, at which her bombastic nephew - who recognises Stephen from his former life - decides that an after-dinner's ance would be more entertaining than bridge. Then Cicely disappears
With Lady Susan reluctant to call the police about what is presumably a childish prank, Stephen and the plucky Pauline Mainwaring take it upon themselves to investigate. But then a suspicious death turns the game into an altogether more serious affair...
This classic winter mystery incorporates all the trappings of the Golden Age - a rambling country house, a's ance, a murder, a room locked on the inside, with servants, suspects and alibis, a romance - and an ingenious puzzle.
First published as a 30-part newspaper serial in 1926 - the year The Murder of Roger Ackroyd was published, The Wintringham Mystery was written by Anthony Berkeley, founder of the famous Detection Club. Also known as Cicely Disappears, the Daily Mirror ran the story as a competition with a prize of 500 (equivalent to 30,000 today) for anyone who guessed the solution correctly. Nobody did - even Agatha Christie entered and couldn't solve it. Can you?
About the Author
---
Anthony Berkeley (1893-1971) was the founder of the Detection Club and a highly innovative early crime writer. He is acknowledged as inventing the psychological crime novel, and The Poisoned Chocolates Case is one of the most successful of the British Library's classic crime reissues. He wrote Malice Aforethought and other thrillers as Francis Iles, but gave up writing novels before WW2 and became better known afterwards as literary critic for the Telegraph and Sunday Times.