Return of the Rogue (A Sinclare Brothers Series #1) (Mass Market)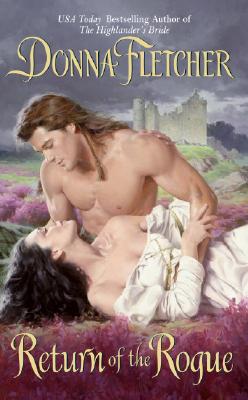 List Price: $7.99
Our Price: $7.59
(Save: $0.40 5%)
Description
---
Marriage was her only means of escape . . .
Though Honora Tannach came of age amid the misty moors of the Scottish highlands, where warring clans battled to the death for the future of their wild land, nothing frightens her so much as a lifetime trapped in the castle of her cruel stepfather. She is thrilled when a marriage is arranged to the son of a Scottish laird . . . until her betrothed is revealed to be Cavan Sinclare. Though the savage warrior once saved her life, Honora knows no one can tame the heart of such a brute, no matter now finely chiseled his features or how enticing his eyes . . . .
After escaping his captors, Cavan's only concern is protecting his clan from the menacing invaders who threaten at every turn—and his beautiful wife is a dangerous distraction. But in the face of fiery passion, their reluctance will fade . . . and Cavan will discover that there is no greater strength than the power of true love.
About the Author
---
Part of the fun in writing, Donna Fletcher admits, is doing the research. But it is with her characters that she has the most fun. She loves giving life to fresh characters and feels their excitement as they face the pleasures and pitfalls of falling in love.
Donna's own adventures have taken her to England, Ireland, and Scotland. She has walked the fields where battles were fought centuries ago, toured haunted castles, stood where beheadings were commonplace, explored the mystic mounds of long ago, and collected a plethora of memories and research that will live long in her heart and mind. She also loves exploring and photographing old abandoned homes, and she often takes long walks in the woods with camera in hand. She feels her life is rich and full, having three terrific sons, two fantastic daughters-in-law, an endless supply of friends, a loving dog, and a crazy, black, one-eyed cat named Bear.