The Fall (Paperback)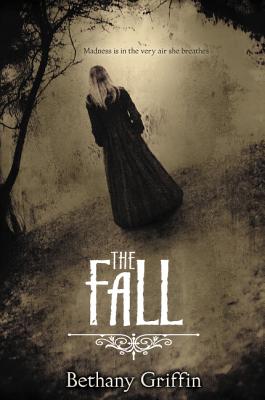 List Price: $9.99
Our Price: $9.49
(Save: $0.50 5%)
Description
---
Madeline Usher has been buried alive. The doomed heroine comes to the fore in this eerie reimagining of Edgar Allan Poe's classic short story "The Fall of the House of Usher." Gothic, moody, and suspenseful from beginning to end, The Fall is literary horror for fans of Miss Peregrine's Home for Peculiar Children and Asylum.
Madeline awakes in a coffin. And she was put there by her own twin brother. But how did it come to this? In short, non-chronological chapters, Bethany Griffin masterfully spins a haunting and powerful tale of this tragic heroine and the curse on the Usher family. The house itself is alive, and it will never let Madeline escape, driving her to madness just as it has all of her ancestors. But she won't let it have her brother, Roderick. She'll do everything in her power to save him—and try to save herself—even if it means bringing the house down around them.
With a sinister, gothic atmosphere and relentless tension to rival Poe himself, Bethany Griffin creates a house of horrors and introduces a whole new point of view on a timeless classic. Kirkus Reviews praised it in a starred review as "A standout take on the classic haunted-house tale replete with surprises around every shadowy corner."
About the Author
---
Bethany Griffin is the author of Masque of the Red Death. She is a high school English teacher who prides herself on attracting creative misfits to elective classes like Young Adult Literature, Creative Writing, and Speculative Literature. She lives with her family in Kentucky.
Praise For…
---
"Readers will be swept away immediately . . .. A standout take on the classic haunted-house tale replete with surprises around every shadowy corner." — Kirkus Reviews (starred review)
"An engrossing, creepy tale . . . Those who are already familiar with [Poe's short story] will enjoy this different point of view and ending. . . .The updated, supernatural spin will have savvy and reluctant readers hooked. An interesting addition to the 'twisted tales' genre." — School Library Journal (starred review)
"Griffin excels at depicting chilly Victorian decay in a way that makes real the dour Usher curse." — Booklist
"The disjointed timeline and chapter lengths track along with Madeline's level of lucidity . . . making her overall narration fascinatingly untrustworthy. . . . An exquisitely wrought gothic tale for a stormy night." — Bulletin of the Center for Children's Books