The Space That Keeps You: When Home Becomes a Love Story (Hardcover)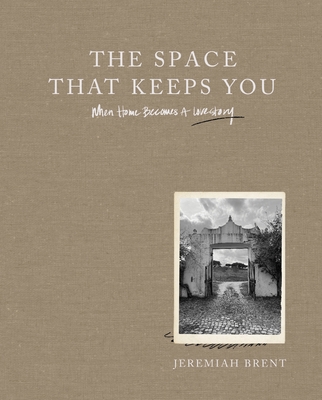 List Price: $45.00
Our Price: $38.25
(Save: $6.75 15%)
Coming Soon - Available for Pre-Order Now
Description
---
Interior designer and television host Jeremiah Brent explores the emotional meaning of home in this warm and inviting book that illuminates what make peoples' spaces so personally significant.
For many of us, our houses are more than just dwellings where we stash our belongings. They are our homes, the places that reflect our tastes and personalities, but more importantly, embody our emotions and dreams. For years, acclaimed interior designer and beloved television personality Jeremiah Brent lived in one beautiful dwelling after the next. Yet after a short time, he always felt the pull to move on. Curious to understand why, he embarked on a deeply personal mission to discover what makes a home The Space That Keeps You.
The Space That Keeps You isn't just a study of beautiful interior design; it's an emotional design book that delves into the deep feelings that make spaces meaningful. Through candid conversations with nine individuals and families from a range of backgrounds, lifestyles, and geographic locations, Jeremiah reveals how and why the spaces we inhabit come to feel like they truly belong to us—the memories, emotions, and stories that shape what home signifies.
Their stories are bookended by Jeremiah's recollections of his own journey defining home with his husband, fellow interior designer and television personality Nate Berkus, and their two children. He introduces memorable people like the artist couple James and Alexandra Brown who made an abandoned plot in Merida, Mexico their accidental paradise, and Tracy and Brian Robbins who found refuge during the pandemic in a serene single-story home in Montecito surrounded by fields of lavender. He illuminates an even more personal side of Oprah Winfrey as she talks about the importance of nature in her dream of home, and describes the story of Giberto and Bianca Arrivabene, who fought to hold onto their family's historic Venetian palazzo. 
Filled with intimate, meaningful details—from the kitchen that now nourishes the grandchildren of the adoring couple who first cooked there fifty years ago to the beams of one apartment's walls that are etched with hearts to literally represent the love that fills it—and accompanied by 300 inviting and inspiring color photographs—The Space That Keeps You gets to the heart of what makes a house a home. Just like Jeremiah himself, readers will leave this book with a newfound appreciation for not just the physical beauty but the sentimental beauty of the places that connect and shape us. 
About the Author
---
Jeremiah Brent is an interior designer, television personality and founder of Jeremiah Brent Design, an interior design firm with locations in Los Angeles and New York City. Named to Architectural Digest's AD100 list as a leading design talent, the Central California native first honed his forward-thinking yet elegantly timeless artistry through furniture design. He soon emerged as a singular new voice in the interior design world, embracing a highly intuitive approach focused on elevating each client's emotional connection to their space. Jeremiah currently lives in New York City with his husband, Nate Berkus, and their two young children, Poppy and Oskar.