The Talking Earth (Paperback)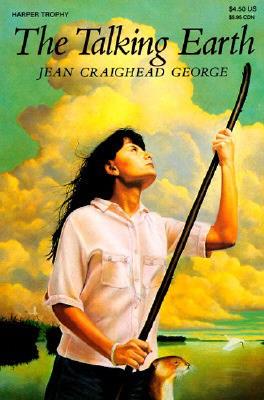 Description
---
"Billie Wind lives with her Seminole tribe. She follows their customs, but the dangers of pollution and nuclear war she's learned about in school seem much more real to her. How can she believe the Seminole legends about talking animals and earth spirits? She wants answers, not legends.
"You are a doubter,"say the men of the Seminole Council and so Billie goes out into the Everglades alone, to stay until she can believe. In the wilderness, she discovers that she must listen to the land and animals in order to survive. With an otter, a panther cub, and a turtle as companions and guides, she begins to understand that the world of her people can give her the answers she seeks.
About the Author
---
Jean Craighead George wrote over one hundred books for children and young adults. Her novel Julie of the Wolves won the Newbery Medal in 1973, and she received a 1960 Newbery Honor for My Side of the Mountain. Born into a family of famous naturalists, Jean spent her entire career writing books that celebrated the natural world.