The Faerie Queene (Paperback)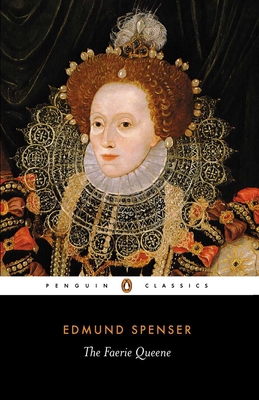 List Price: $22.00
Our Price: $18.70
(Save: $3.30 15%)
Warehouse, In Stock | Usually Ships in 1-5 Days | New
Description
---
'Great Lady of the greatest Isle, whose light
Like Phoebus lampe throughout the world doth shine'
The Faerie Queene was one of the most influential poems in the English language. Dedicating his work to Elizabeth I, Spenser brilliantly united Arthurian romance and Italian renaissance epic to celebrate the glory of the Virgin Queen. Each book of the poem recounts the quest of a knight to achieve a virtue: the Red Crosse Knight of Holinesse, who must slay a dragon and free himself from the witch Duessa; Sir Guyon, Knight of Temperance, who escapes the Cave of Mammon and destroys Acrasia's Bowre of Bliss; and the lady-knight Britomart's search for her Sir Artegall, revealed to her in an enchanted mirror. Although composed as a moral and political allegory, The Faerie Queene's magical atmosphere captivated the imaginations of later poets from Milton to the Victorians.
This edition includes the letter to Raleigh, in which Spenser declares his intentions for his poem, the commendatory verses by Spenser's contemporaries and his dedicatory sonnets to the Elizabethan court, and is supplemented by a table of dates and a glossary

For more than seventy years, Penguin has been the leading publisher of classic literature in the English-speaking world. With more than 1,700 titles, Penguin Classics represents a global bookshelf of the best works throughout history and across genres and disciplines. Readers trust the series to provide authoritative texts enhanced by introductions and notes by distinguished scholars and contemporary authors, as well as up-to-date translations by award-winning translators.
About the Author
---
Edmund Spenser was born in London in 1552, and was educated at the Merchant Taylor's School from which he proceeded to Cambridge. He wrote his first poem, The Shepheardes Calender, in 1579. In 1580 he went to Ireland as secretary to Lord Grey de Wilton, Lord Deputy of Ireland, and stayed there most of his remaining life. While at his estate in County Cork, Spenser acquainted himself with his neighbor, Sir Walter Ralegh, who in 1589 brought him to London to present three books of The Faerie Queene (1590) to its dedicatee, Queen Elizabeth. After his return to Ireland in 1591, his two volumes Complaints and Daphnaida were published in London. His marriage to Elizabeth Boyle was celebrated in his sonnet sequence Amoretti and Epithalamion (1595), and in the same year his pastoral eclogue, Colin Clouts Come Home Again also appeared. In 1596 he brought out the second three books of The Faerie Queene as well as his Fowre Hymnes and Prothalamion. In 1598 his estate was burned during the Tyrone rebellion, and he fled to Cork and thence to London where he died in 1599. He was buried in Westminster Abbey. He is considered to be the great precursor of Milton, and his fame, denied him in life, has endured to this day.

Thomas P. Roche, Jr., Professor of English at Princeton University, was born in New Haven, Connecticut, in 1931 and was educated at Yale, Cambridge, and Princeton and has taught at Princeton since 1960. He is the author of The Kindly Flame: a Study of the Third and Fourth Books of the Faerie Queene (1964) and Petrarch and the English Sonnet Sequences (1989). He has edited the essays of Rosemond Tuve and is co-editor with Patrick Cullen of Spenser Studies: A Renaissance Poetry Annual. He has also published on Sidney, Shakespeare, Petrarch, Anosto and Tasso.