The Other Side of Suffering: Finding a Path to Peace After Tragedy (Hardcover)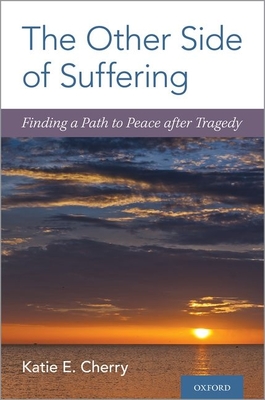 $49.14

Warehouse, In Stock | Usually Ships in 1-5 Days | New
Description
---
In this work, the author addresses a perennial question: how does someone recover from a catastrophic disaster or other personal tragedy? The answer, she suggests, may come from coastal residents who survived the 2005 Hurricanes Katrina and Rita. These survivors endured a long and painful journey after losing homes and communities in these deadly storms, and their experiences provide an authentic and relatable example for other people who must overcome a life changing tragedy. The Other Side of Suffering is based on behavioral research conducted by the author in the years after the hurricanes. In her research, Katie Cherry logged thousands of miles crisscrossing the Louisiana coastline and spoke with over 190 current and former coastal residents with catastrophic losses after Katrina. The author begins with an overview of the human impact of these disasters, and then focuses on the community impact on two coastal parishes in southern Louisiana. The incorporation of the personal journal entries of a Katrina survivor provides an intimate glimpse into the long days and months that over a million displaced Gulf Coast residences experienced. From this research, the author identifies six evidence-based principles of healing: faith and humor, respect and gratitude, and acceptance and silver linings. Colorful illustrations and direct quotes from the respondents bring these principles to life. Along with a path to healing, the book also discusses grief and the new
normal after a disaster, as well as obstacles that may thwart the healing process. Ultimately, the work emphasizes the importance of recovering daily routines and observances as life goes on after disaster.

About the Author
---
Dr. Katie E. Cherry, PhD is a developmental psychologist with research expertise in cognition and healthy aging. Her recent work focuses on challenges to healthy aging after disasters. She is the Emogene Pliner Distinguished Professor of Aging Studies at Louisiana State University, a professorship awarded in 2002 for her contributions to the field of adult development and aging. To date, she has over 165 publications including two edited books. Her work has been funded by the National Institute on Aging, the Louisiana Board of Regents, the Gulf of Mexico Research Initiative, and most recently by the National Science Foundation.