Hitler's Vienna: A Dictator's Apprenticeship (Paperback)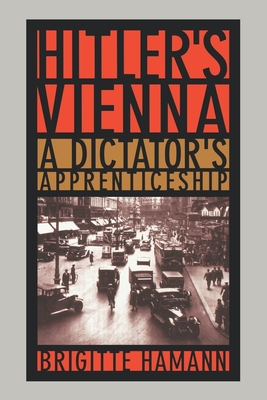 $45.94
This item is backordered and not currently available. Please contact us for an estimated availability date.
Description
---
Hitler's Vienna explores the critical, formative years that the young Adolf Hitler spent in Vienna. It is both a cultural and political portrait of the Austrian capital and a biography of Hitler during his years there, from 1906 to 1913. Hitler's was not the modern, artistic "fin-de-si cle Vienna" we associate with Freud, Mahler, and Wittgenstein. Instead, it was a cauldron of fear and ethnic rivalry and a breeding ground for racist political theories. Brigitte Hamann vividly depicts the undercurrent of disturbing ideologies that flowed beneath the glitter of the Hapsburg capital. Drawing on previously untapped sources that range from personal reminiscences to the records of homeless shelters where the unemployed Hitler spent his nights, Hamann gives us the fullest account ever rendered of this period of Hitler's life and shows us how profoundly his years in Vienna influenced his later career.
About the Author
---
Brigitte Hamann is a Ph.D. and specialist in 19th and 20th-century history, specifically of Austrian history. She is the author of many books in German, some of which have been translated into English, including The Reluctant Empress: A Biography of Empress Elisabeth of Austria and Bertha von Suttner. A Life for Peace.