The Valley of the Kings (Digging for the Past) (Hardcover)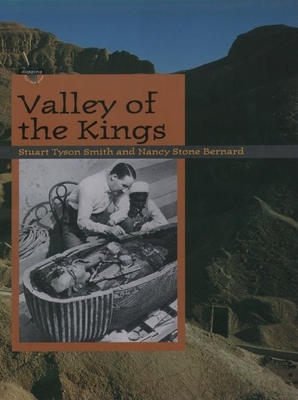 This item is backordered and not currently available. Please contact us for an estimated availability date.
Description
---
Delving into one of the most famous archaeological sites in the world, The Valley of the Kings is a fascinating account of the modern discovery of Egyptian tombs. Stuart Tyson Smith and Nancy Stone Bernard provide a history of excavation in Egypt, an analysis of its findings, and discuss the
preservation challenges scientists and archaeologists face today. Filled with stunning artifacts and pictures of archaeologists at work -- from 80 years ago when Howard Carter first looked into King Tut's tomb to the recent excavation by Kent Weeks's team of KV5 -- Valley of the Kings brings to life
the experience of sifting through rubble and suddenly finding unimaginable treasures that reveal how an ancient people lived. An interview with Stuart Tyson Smith, who worked on the massive Theban Mapping Project -- a ten-year endeavor to document the tombs -- and was a consultant for the movies
Stargate, The Mummy, and The Mummy Returns, is a first-person story of what it's like to be an archaeologist and what he has to tell young people interested in archaeology as a career.