English Mythography in Its European Context, 1500-1650 (Classical Presences) (Hardcover)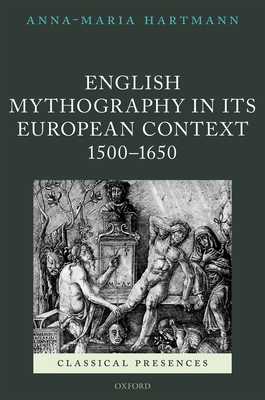 $144.00
This item is backordered and not currently available. Please contact us for an estimated availability date.
Description
---
Greco-Roman mythology and its reception are at the heart of the European Renaissance, and mythographies-texts that collected and explained ancient myths-were considered indispensable companions to any reader of literature. Despite the importance of this genre, English mythographies have not gained sustained critical attention, largely because they have been wrongly considered mere copies of their European counterparts. This volume focuses on the English mythographies written between 1577 and 1647 by Stephen Batman, Abraham Fraunce, Francis Bacon, Henry Reynolds, and Alexander Ross: it places their texts into a wider, European context to reveal their unique English take on the genre and also unfolds the significant role myth played in the broader culture of the period, influencing not only literary life, natural philosophy and poetics, but also religious conflicts and Civil War politics. In doing so it demonstrates, for the first time, the considerable explanatory value classical
mythology holds for the study of the English Renaissance and its literary culture in particular, and how early modern England answered a question we still find fascinating today: what is myth?

About the Author
---
Anna-Maria Hartmann, Fellow and College Lecturer in English, Trinity College, Cambridge Dr Anna-Maria Hartmann is a Fellow and College Lecturer in English at Trinity College, Cambridge. She was previously a Departmental Lecturer in English Literature at Corpus Christi College, Oxford, and also held the post of Christopher Tower Junior Research Fellow in Greek Mythology at Christ Church between 2012 and 2016. She completed her doctorate in English at Trinity College, Cambridge. Her research focuses on the reception of ancient mythology in the Renaissance.