Moving Words: Forms of English Poetry (Hardcover)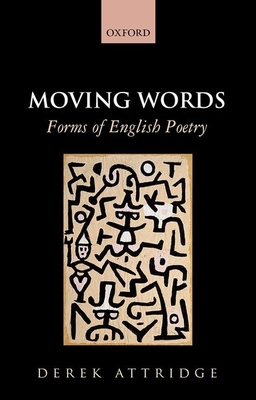 $102.00
This item is backordered and not currently available. Please contact us for an estimated availability date.
Description
---
The contemporary reader of English poetry is able to take pleasure in the sounds and movements of the English language in works written over the past eight centuries, and to find poems that convey powerful emotions and vivid images from this entire period. This book investigates the ways in which poets have exploited the resources of the language as a spoken medium - its characteristic rhythms, its phonetic qualities, its deployment of syntax - to write verse that continues to move and delight. The chapters in the first of the two parts examine a number of issues relating to poetic form: the resurgence of interest in formal questions in recent years, the role of syntactic phrasing in the operation of poetry, the function of rhyme, and the relation between sound and sense. The second part is concerned with rhythm and metre, explaining and demonstrating 'beat prosody' as a tool of poetic analysis, and discussing three major traditions in English versification: the free four-beat
form used in much popular verse, the controlled power of the iambic pentameter, and the twentieth-century invention of free verse. All these topics are discussed by means of particular case studies, from the metrical form of a thirteenth-century lyric to uses of sound in recent poetry. Among the many poets whose work is considered are Spenser, Milton, Dryden, Keats, Tennyson, Hardy, Yeats, Frost, Ashbery, Hill, Plath, Paterson, and Prynne. Drawing on Derek Attridge's thirty-five years of engagement with the forms of poetry, this volume provides extensive evidence of the importance of close attention to the moving and sounding of language in the poems we enjoy.

About the Author
---
Derek Attridge is the author or editor of over twenty books, whose work has been translated into a number of languages, including Spanish, Chinese, Arabic, Portuguese, Italian, and Polish. His publications range across many areas, including poetic form, literary theory, and Irish and South African writing. After obtaining degrees in his native South Africa and at Cambridge, he took up a Research Fellowship at Oxford. Since then, he has taught in the UK, France, Italy and the USA, and is currently Professor in the Department of English and Related Literature at the University of York. His most recent visiting appointments have been as Visiting Fellow at All Souls, Oxford and as Fellow of the Stellenbosch Institute for Advanced Studies. He is a Fellow of the British Academy.