After the Flood: How the Great Recession Changed Economic Thought (Hardcover)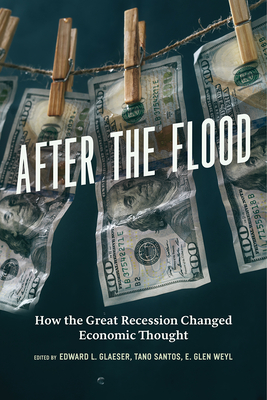 Description
---
The past three decades have been characterized by vast change and crises in global financial markets—and not in politically unstable countries but in the heart of the developed world, from the Great Recession in the United States to the banking crises in Japan and the Eurozone. As we try to make sense of what caused these crises and how we might reduce risk factors and prevent recurrence, the fields of finance and economics have also seen vast change, as scholars and researchers have advanced their thinking to better respond to the recent crises.

A momentous collection of the best recent scholarship, After the Flood illustrates both the scope of the crises' impact on our understanding of global financial markets and the innovative processes whereby scholars have adapted their research to gain a greater understanding of them. Among the contributors are José Scheinkman and Lars Peter Hansen, who bring up to date decades of collaborative research on the mechanisms that tie financial markets to the broader economy; Patrick Bolton, who argues that limiting bankers' pay may be more effective than limiting the activities they can undertake; Edward Glaeser and Bruce Sacerdote, who study the social dynamics of markets; and E. Glen Weyl, who argues that economists are influenced by the incentives their consulting opportunities create.
 
About the Author
---
Edward L. Glaeser is the Fred and Eleanor Glimp Professor of Economics at Harvard University and a research associate and director of the working group on urban economics at the National Bureau of Economic Research. 
Praise For…
---
"After the Flood covers an impressive breadth of topics—fitting for a book in honor of well-respected economist José Sheinkman's contributions. Many of the essays deal with an important topic in Sheinkman's recent research: the regulation and social value of financial institutions. Leading scholars in the field—some of them Scheinkman's collaborators, including Tano Santos, Patrick Bolton, Albert S. Kyle, Aloisio Araujo, Rafael Ferreira, and Bruno Funchal—provide thoughtful essays, which will significantly advance the field."
— Eduardo Azevedo, Wharton School, University of Pennsylvania

"For this important collection of essays in honor of José Sheinkman, the editors have brought together a truly impressive team of international contributors who, together, provide a coherent, thought-provoking, and well-written analysis of the causes of the recent financial crises. After the Flood will be tremendously useful to researchers and graduate students."
— Alberto Bisin, New York University