Beyond the Cyborg: Adventures with Donna Haraway (Hardcover)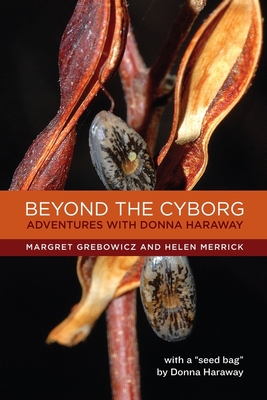 This item is backordered and not currently available. Please contact us for an estimated availability date.
Description
---
Feminist theorist and philosopher Donna Haraway has substantially impacted thought on science, cyberculture, the environment, animals, and social relations. This long-overdue volume explores her influence on feminist theory and philosophy, paying particular attention to her more recent work on companion species, rather than her "Manifesto for Cyborgs." Margret Grebowicz and Helen Merrick argue that the ongoing fascination with, and re-production of, the cyborg has overshadowed Haraway's extensive body of work in ways that run counter to her own transdisciplinary practices. Sparked by their own personal "adventures" with Haraway's work, the authors offer readings of her texts framed by a series of theoretical and political perspectives: feminist materialism, standpoint epistemology, radical democratic theory, queer theory, and even science fiction. They situate Haraway's critical storytelling and "risky reading" practices as forms of feminist methodology and recognize her passionate engagement with "naturecultures" as the theoretical core driving her work. Chapters situate Haraway as critic, theorist, biologist, feminist, historian, and humorist, exploring the full range of her identities and reflecting her commitment to embodying all of these modes simultaneously.
About the Author
---
Margret Grebowicz is associate professor of philosophy at Goucher College. She is the author of Why Internet Porn Matters, editor of Gender After Lyotard and SciFi in the Mind's Eye: Reading Science Through Science Fiction, and coeditor of Still Seeking an Attitude: Critical Reflections on the Work of June Jordan. Helen Merrick is senior lecturer in the School of Media, Culture, and Creative Arts at Curtin University, Western Australia. She is the author of the Hugo Award-nominated The Secret Feminist Cabal: A Cultural History of SF Feminisms and coeditor of Women of Other Worlds: Excursions Through Science Fiction and Feminism.