Hunting Girls: Sexual Violence from the Hunger Games to Campus Rape (Paperback)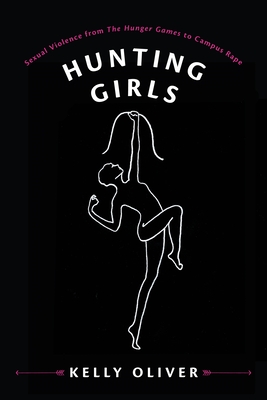 This item is backordered and not currently available. Please contact us for an estimated availability date.
Description
---
Katniss Everdeen (The Hunger Games), Bella Swan (Twilight), Tris Prior (Divergent), and other strong and resourceful characters have decimated the fairytale archetype of the helpless girl waiting to be rescued. Giving as good as they get, these young women access reserves of aggression to liberate themselves--but who truly benefits? By meeting violence with violence, are women turning victimization into entertainment? Are they playing out old fantasies, institutionalizing their abuse?
In
Hunting Girls
, Kelly Oliver examines popular culture's fixation on representing young women as predators and prey and the implication that violence--especially sexual violence--is an inevitable, perhaps even celebrated, part of a woman's maturity. In such films as
Kick-Ass
(2010),
The Girl with the Dragon Tattoo
(2011), and
Maleficent
(2014), power, control, and danger drive the story, but traditional relationships of care bind the narrative, and even the protagonist's love interest adds to her suffering. To underscore the threat of these depictions, Oliver locates their manifestation of violent sex in the growing prevalence of campus rape, the valorization of woman's lack of consent, and the new urgency to implement affirmative consent apps and policies.
About the Author
---
Kelly Oliver is W. Alton Jones Professor of Philosophy at Vanderbilt University. Her many books include Women as Weapons of War: Iraq, Sex, and the Media (2007), Animal Lessons: How They Teach Us to Be Human (2009), Knock Me Up, Knock Me Down: Images of Pregnancy in Hollywood Films (2012), and Earth and World: Philosophy After the Apollo Missions (2015).