Killing Animals (Hardcover)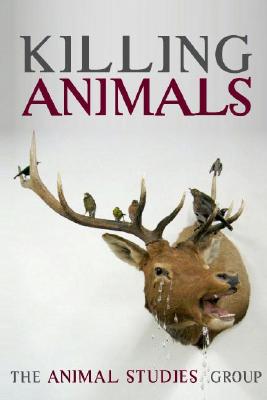 This item is backordered and not currently available. Please contact us for an estimated availability date.
Description
---
Though not often acknowledged openly, killing represents by far themost common form of human interaction with animals. Humans killanimals for food, for pleasure, to wear, and even as religious acts, yetdespite the ubiquity of this killing, analyzing the practice has generallyremained the exclusive purview of animal rights advocates. KillingAnimals offers a corrective to this narrow focus by bringing together theinsights of scholars from diverse backgrounds in the humanities, including art history, anthropology, intellectual history, philosophy, literary studies, and geography. With killing representing the ultimateexpression of human power over animals, the essays reveal thecomplexity of the phenomenon by exploring the extraordinary diversityin killing practices and the wide variety of meanings attached to the.
About the Author
---
The Animal Studies Group consists of the following British scholars: Steve Baker (art history, University of Central Lancashire), Jonathan Burt (independent scholar), Diana Donald (art history, Manchester Metropolitan University), Erica Fudge (history, Middlesex University), Garry Marvin (anthropology, University of Surrey Roehampton), Robert McKay (literature, Sheffield University), Clare Palmer (art history, Lancaster University), and Chris Wilbert (geography, Anglia Polytechnic University).
Praise For…
---
"The eight contributors to the collection entitled Killing Animals provide sufficiently diverse perspectives on the subject to make this book a worthwhile addition to the growing literature regarding animal rights and wrongs."--H-Animal