Hungary Between Two Empires 1526-1711 (Paperback)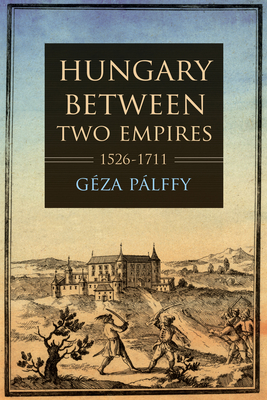 This item is backordered and not currently available. Please contact us for an estimated availability date.
Description
---
The Hungarian defeat to the Ottoman army at the pivotal Battle of Moh cs in 1526 led to the division of the Kingdom of Hungary into three parts, altering both the shape and the ethnic composition of Central Europe for centuries to come. Hungary thus became a battleground between the Ottoman and Habsburg empires.
In this sweeping historical survey, G za P lffy takes readers through a crucial period of upheaval and revolution in Hungary, which had been the site of a flowering of economic, cultural, and intellectual progress--but battles with the Ottomans lead to over a century of war and devastation. P lffy explores Hungary's role as both a borderland and a theater of war through the turn of the 18th century. In this way, Hungary became a crucially important field on which key debates over religion, government, law, and monarchy played out.
Reflecting 25 years of archival research and presented here in English for the first time, Hungary between Two Empires 1526-1711 offers a fresh and thorough exploration of this key moment in Hungarian history and, in turn, the creation of a modern Europe.