Montaigne: Life Without Law (Catholic Ideas for a Secular World) (Hardcover)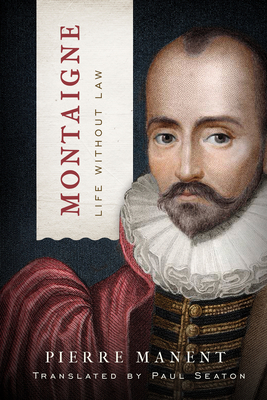 This item is backordered and not currently available. Please contact us for an estimated availability date.
Description
---
In Montaigne: Life without Law, originally published in French in 2014 and now translated for the first time into English by Paul Seaton, Pierre Manent provides a careful reading of Montaigne's three-volume work Essays. Although Montaigne's writings resist easy analysis, Manent finds in them a subtle unity, and demonstrates the philosophical depth of Montaigne's reflections and the distinctive, even radical, character of his central ideas. To show Montaigne's unique contribution to modern philosophy, Manent compares his work to other modern thinkers, including Machiavelli, Hobbes, Pascal, and Rousseau. What does human life look like without the imposing presence of the state? asks Manent. In raising this question about Montaigne's Essays, Manent poses a question of great relevance to our contemporary situation. He argues that Montaigne's philosophical reflections focused on what he famously called la condition humaine, the human condition. Manent tracks Montaigne's development of this fundamental concept, focusing especially on his reworking of pagan and Christian understandings of virtue and pleasure, disputation and death. Bringing new form and content together, a new form of thinking and living is presented by Montaigne's Essays, a new model of a thoughtful life from one of the unsung founders of modernity.
Throughout, Manent suggests alternatives and criticisms, some by way of contrasts with other thinkers, some in his own name. This is philosophical engagement at a very high level. In showing the unity of Montaigne's work, Manent's study will appeal especially to students and scholars of political theory, the history of modern philosophy, modern literature, and the origins of modernity.