The Museum: A Reference Guide (Hardcover)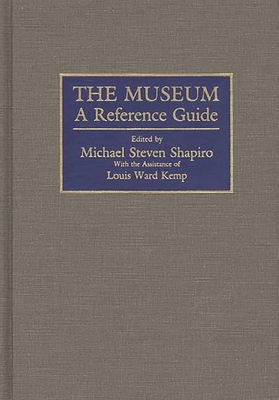 This item is backordered and not currently available. Please contact us for an estimated availability date.
Description
---
This critical bibliography of museum studies comprises an organized collection of essays on the various types of museums--art, natural history, history, science and technology, and folk--and on general aspects--collections, education, exhibitions, etc.--that cut across the media. Most of the essays are cogent, substantial if not comprehensive, and clear. The editor has taken care to see that they follow a similar format of historical essay followed by a full bibliography of items discussed.
Library Journal
As the number of museums in the United States has grown to more than 6500 in this century, the museum profession has experienced similar growth. In addition to academic training and accreditation programs in the field, an expanding body of literature on museum history, philosophy, and functions has evolved, little of which has received the critical attention it deserves. This reference volume serves as an up-to-date guide to this wealth of literature, identifying and evaluating works that introduce the general reader, the museum studies student, and the beginning professional to the history, philosophy, and functions of museums.
The volume presents a series of informative, historical outlines and critical bibliographic essays on all aspects of museum history, philosophy, and functions. Contributors treat such subjects as art museums, natural history museums, science and technology museums, history museums, collections, exhibition, education and interpretation, and the public and museums. Each chapter consists of an introductory historical narrative, a survey of sources, and a bibliographic checklist that contains cited and additional sources. A set of appendices include a geographically organized bibliography of museum directories, a guide to archives and special collections, and a selective list of museum-related periodicals. The book concludes with a comprehensive general subject index. This work will be an important reference tool for museum professionals and cultural historians, as well as for courses in museum studies. It will also be a valuable addition to both academic and public libraries.
About the Author
---
MICHAEL S. SHAPIRO is a museum director, historian, and attorney. He is the former Director of the Graduate Program in Museum Studies at the George Washington University and is the author of Child's Garden: The Kindergarten Movement from Froebel to Dewey.