Post-Traumatic Stress Disorder (Biographies of Disease) (Hardcover)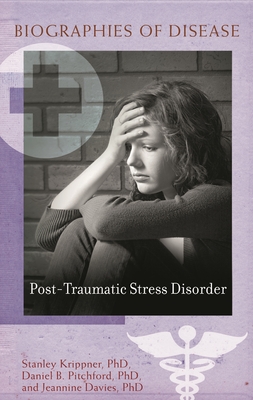 This item is backordered and not currently available. Please contact us for an estimated availability date.
Description
---
Post-Traumatic Stress Disorder is a comprehensive and thoughtful examination of the nature, causes, and treatment of PTSD. Drawing on the vast experience of its team of authors, the book details the insidious nature and history of PTSD, from the internal and external factors that cause this form of suffering to the ways it manifests itself psychologically and socially. The most cutting-edge research on treatment, intervention, and prevention is thoroughly discussed, as are the spiritual and psychological strengths that can emerge when one progresses beyond the label of "disorder."
The book begins with a historical review of the topic. Subsequent chapters offer in-depth exploration of the significant foundations, function, impacts, and treatments associated with PTSD. Each chapter addresses practical issues, incorporating case studies that bring the information to life and ensure an appreciation of the myriad social, psychological, and biological experiences surrounding PTSD. This book answers complex questions like "How does PTSD manifest itself?" and more critically: "How can its effects be mitigated or overcome?" Finally, it discusses how PTSD survivors can move beyond post-traumatic stress to post-traumatic strengths.
About the Author
---
Stanley Krippner, PhD, is the Alan Watts Professor of Psychology at Saybrook University in San Francisco, CA.Daniel B. Pitchford, PhD, is faculty for Saybrook University's College of Humanistic and Transpersonal Psychology and the College of Mind-Body Medicine in San Francisco, CA.Jeannine Davies, PhD, is a researcher and psychotherapist in private practice based in Vancouver, B.C.