Anarchism Today (Hardcover)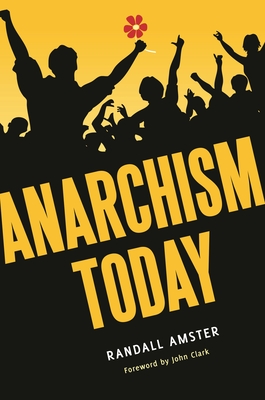 This item is backordered and not currently available. Please contact us for an estimated availability date.
Description
---
In Anarchism Today, an acclaimed scholar and one of the world's foremost advocates for the anarchistic tradition cuts through common misconceptions and caricatures to explore what is perhaps the most poorly understood of all political theories.
As author Randall Amster explains, rather than being an anti-everything rationale for defiance and destruction, anarchism is in fact a coherent set of values and practices with a rich history and contemporary relevance. Passionate and provocative, Amster's book offers readers an expert's perspective on what anarchism really means, including its relationship to other political approaches, its careful balancing of individual liberty and a functioning society, and its controversial image as a wellspring of violence. Along the way, Amster addresses a number of current issues from the perspective of anarchism, including corporate globalization, environmentalism, warfare, nationalism, education, technology, alternative economics, criminal justice, and even spirituality. He concludes with a frank assessment of anarchism's impact and the role it can play in building a more just, peaceful, and sustainable world.
About the Author
---
Randall Amster, JD, PhD, is graduate chair of humanities at Prescott College, AZ. He is executive director of the Peace & Justice Studies Association, and serves as contributing editor for New Clear Vision.