Theory and Technology of Multiscale Dispersed Particle Gel for In-Depth Profile Control (Paperback)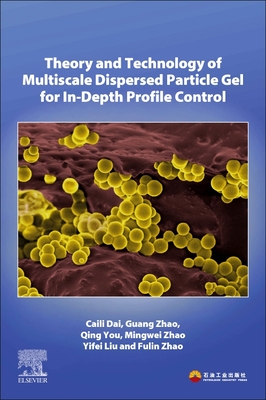 $237.76
This item is backordered and not currently available. Please contact us for an estimated availability date.
Description
---
Theory and Technology of Multiscale Dispersed Particle Gel for in-depth Profile Control systematically introduces concepts surrounding preparation principles and methods of DPG particles. The whole preparation process can be divided into two major stages: bulk gel crosslinking reaction period and DPG particle preparation period. The effects of bulk gel strength, shearing time, shearing rate and bulk gel-water ratio on PDPG particles are also systematically analyzed. Zirconium bulk gel, phenolic resin bulk gel, and organic-inorganic cross-linked bulk gel with short gelation time on the ground are introduced, along with gelation properties, gelation influencing factors, thermal stability and applicable conditions.
This book systematically describes the theory and technology of multiscale dispersed particle gel which shows promise as an acceptable alternative to conventional water technologies needed for enhanced oil recovery in high water cut mature oilfields.