Understanding the Transgenerational Legacy of Totalitarian Regimes: Paradoxes of Cultural Learning (Hardcover)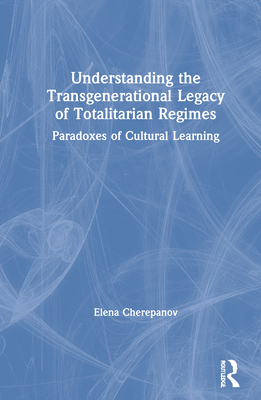 This item is backordered and not currently available. Please contact us for an estimated availability date.
Description
---
Understanding the Transgenerational Legacy of Totalitarian Regimes examines the ways in which the cultural memory of surviving totalitarianism can continue to shape individual and collective vulnerabilities as well as build strength and resilience in subsequent generations.
The author uses her personal experience of growing up in the former Soviet Union and professional expertise in global trauma to explore how the psychological legacy of totalitarian regimes influences later generations' beliefs, behaviors, and social and political choices. The book offers interdisciplinary perspectives on the complex aftermath of societal victimization in different cultures and discusses survivors' experiences. Readers will find practical tools that can be used in family therapy, cognitive-behavioral therapy, and peace building to recognize and challenge preconceived assumptions stemming from cultural trauma.
This book equips trauma-minded mental health professionals with an understanding of the transgenerational toxicity of totalitarianism and with strategies for becoming educated consumers of cultural legacy.
About the Author
---
Elena Cherepanov, PhD, is a psychologist who teaches in the School of Psychology and Counseling at Cambridge College in Massachusetts.