Petrarch and Boccaccio in the First Commentaries on Dante's Commedia: A Literary Canon Before its Official Birth (Paperback)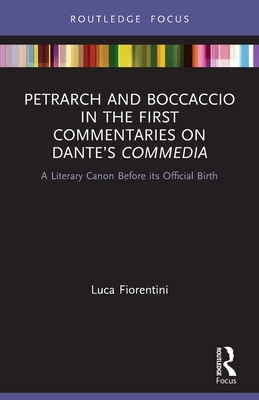 This item is backordered and not currently available. Please contact us for an estimated availability date.
Description
---
This text proposes a reinterpretation of the history behind the canon of the Tre Corone (Three Crowns), which consists of the three great Italian authors of the 14th century - Dante, Petrarch, and Boccaccio.
Examining the first commentaries on Dante's Commedia, the book argues that the elaboration of the canon of the Tre Corone does not date back to the 15th century but instead to the last quarter of the 14th century. The investigation moves from Guglielmo Maramauro's commentary - circa 1373, and the first exegetical text in which we can find explicit quotations from Petrarch and Boccaccio - to the major commentators of the second half of the 14th century: Benvenuto da Imola, Francesco da Buti and the Anonimo Fiorentino. The work focuses on the conceptual and poetic continuity between Dante, Petrarch, and Boccaccio as identified by the first interpreters of the Commedia, demonstrating that contemporary readers and intellectuals immediately recognized a strong affinity between these three authors based on criteria not merely linguistic or rhetorical.
The findings and conclusions of this work are of great interest to scholars of Dante, as well as those studying medieval poetry and Italian literature.
About the Author
---
Luca Fiorentini is Research Assistant at the University of Rome 'La Sapienza', Italy.