Intergenerational Complexes in Analytical Psychology: The Suffering of Ghosts (Paperback)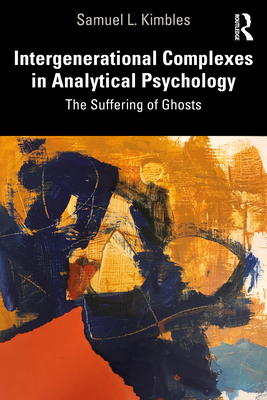 This item is backordered and not currently available. Please contact us for an estimated availability date.
Description
---
Intergenerational Complexes in Analytical Psychology: The Suffering of Ghosts draws attention to human suffering and how it relates to unacknowledged and unrecognized traumatic cultural histories that continue to haunt us in the present. The book shows the many ways that our internal lives are organized and patterned by both racial, ethnic, and national identities, and personal experiences.
This book shows how the cultural unconscious with its multiple group dynamics, identities, nationalities, seething differences of conflicts, polarizations, and individual personalities are organized by cultural complexes and narrated by archetypal story formations, which the author calls phantom narratives. The emotional dynamics generated constitute potential transitional spaces or holding containers that allow us to work with these issues psychologically at both the individual and group levels, offering opportunities for healing. The chapters of the book provide numerous examples of the applications of these terms to natural and cultural catastrophes as well as expressions as uncanny phenomena.
Intergenerational Complexes in Analytical Psychology is essential reading for analytical psychologists, Jungian psychotherapists, and other professionals seeking to understand the impact of intergenerational trauma on individuals and groups. It is also relevant to the work of academics and scholars of Jungian studies, sociology, trauma studies, politics, and social justice.
About the Author
---
Samuel L. Kimbles is a psychologist, Jungian analyst, member and former president of the C. G. Jung Institute of San Francisco, and a clinical professor (VCF) in the Department of Family and Community Medicine at the University of California, San Francisco. He has a private practice in San Francisco and Santa Rosa, California, and works as a clinical consultant to organizations. In addition to lecturing and presenting widely, he has published several works on the cultural complex. Phantom Narratives: The Unseen Contributions of Culture to Psyche explores the themes of psyche in groups and society. This book Intergenerational Complexes in Analytical Psychology: The Suffering of Ghosts continues the processes of exploring the unconscious at the level of culture and groups.