Shortening the Distance between Government and Public in China I: A Theoretical Approach (China Perspectives) (Paperback)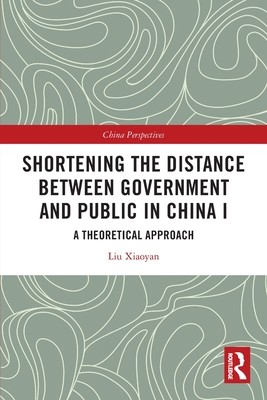 This item is backordered and not currently available. Please contact us for an estimated availability date.
Description
---
Distance, in its traditional sense, connotates "estrangement" and "division". But in the context of modern political studies, it means a controllable resource that can be manipulated to change the relationship between the government and the public.
Drawing on this concept from Western political science, the author explores the law and mechanisms of China's political communication. In this volume, the author introduces a creative theoretical framework of distance, which is a dynamic system comprised of physical and psychological distance, ideal distance and real distance, and natural distance and consequent distance. Psychological distance is the core, because it signifies not only whether there is trust between a government and the public, but also whether the political community can maintain a high degree of harmony, stability, unity, and vitality. Events in the past five years in China are used as cases to illustrate the point.
Students and scholars who are interested in political science and political communication, especially Chinese politics, would find this title a useful reference.
About the Author
---
Liu Xiaoyan is Professor of Communication Studies at Renmin University of China (RUC), Beijing. Professor Liu is now working with the School of Journalism and Communication, RUC, and she is a research fellow at RUC's National Academy of Development & Strategy and Research Center of Journalism & Social Development. Her research focuses on political communication and international communication.