Industrial Development in Modern China: Comparisons with Japan (China Perspectives) (Other)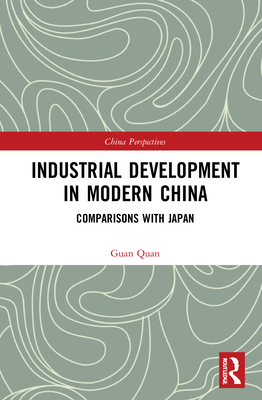 $402.50
This item is backordered. Please contact us for an estimated availability date.
Description
---
The two-volume book studies the economic and industrial development of Japan and China in modern times and draws distinctions between the different paths of industrialization and economic modernization taken in the two countries, based on statistical materials, quantitative analysis and multivariate statistical analysis.
The first volume analyses the relationship between technological innovation and economic development in Japan before World War II and sheds light on technological innovation in the Japanese context with particular emphasis on the importance of the patent system. The second volume studies the basic conditions and overall economic development of industrial development, chiefly during the period of the Republic of China (1912-1949), taking a comparative perspective and bringing the case of modern Japan into the discussion.
The book will appeal to academics and general readers interested in economic development and the modern economic history of East Asia, development economics, as well as industrial and technological history.
About the Author
---
Guan Quan is a Professor in the School of Economics at Renmin University of China.