The Economics of Financial Services in Emerging Markets: Measuring the Output of the Banking and Insurance Industries (Hardcover)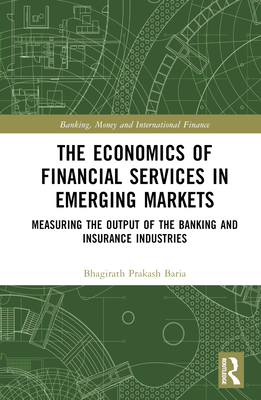 $184.00

Coming Soon - Available for Pre-Order Now
Description
---
Any enquiry into the nature, performance, role, demerits, growth, efficiency, or other aspects of financial services such as banking and insurance activities, requires rigorous estimates of their economic output, i.e., the economic contributions made by these firms, as well as by the industries as a whole.
Accordingly, this book condenses several theoretical, methodological, empirical, and philosophical issues in conceptualizing, measuring, and empirically operationalizing the economic output of the banking and insurance industries. The analytical focus is on both Global and Emerging Markets perspectives. The book synthesizes applied and conceptual evidence to locate the chosen theme's analytical patterns, consensus, and disagreements. The selected subject matter is studied within the firm-level and aggregate settings, bringing literature of varied scopes together. Contributions from various international academics, practitioners, and policymakers further enrich the narrative.
The book concludes with data-driven case studies that analyze the extent to which the critical performance parameters of the banking and insurance industries in the BRIICS economies - including estimation of aggregate industry-level partial factor productivities, total factor productivity, technical efficiency, and returns to scale - vary concerning alternate measures of their output. The present work also provides a brief note on the inputs measurement dimension, following which there is a discussion on the limitations, future scope, and conclusions.
This work will be valuable for researchers and policymakers undertaking performance analyses related to banking and insurance activities. It shall provide them with the examination of a plethora of analytical options and related issues on the theory and praxis of output measurement, all finely organized into one single volume.
About the Author
---
Bhagirath Prakash Baria is Assistant Professor at the Department of Banking and Insurance, Faculty of Commerce, Maharaja Sayajirao University of Baroda, India. The broad areas of his interest include macroeconomics of banking, agricultural productivity, and performance analysis of banking and insurance industries. The author strongly believes in pluralism in both teaching and research. He has a Masters' Degree in Business Economics with two Gold Medals, has published in several reputed national and international journals, won a Young Researcher Award, founded a non-profit educational initiative called The Cafe Economics (TCE), and is pursuing a Ph.D. in the area of International Finance.