Animal Research and Ethical Conflict: An Analysis of the Scientific Literature: 1966-1986 (Hardcover)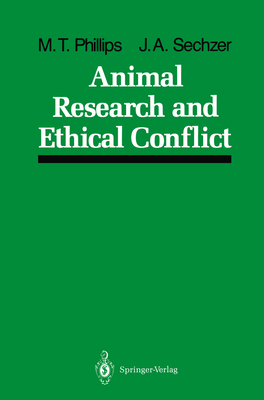 $113.85
This item is backordered and not currently available. Please contact us for an estimated availability date.
Description
---
This volume grew out of a project to conduct a survey of the scientific literature of the United States for items addressing the e. thical and humane issues of animal experimentation. The original purpose of the survey was to provide packground information for the development of a set of guide- lines for the use of animals in research then in preparation by The New York Academy of Sciences' Ad Hoc Committee on Animal Research. We soon realized, however, that the survey constituted a valuable resource in its own right. In this book we present the results of the literature survey along with relevant information about its legislative and historical con- text. We hope that this material will be helpful to biomedical researchers grappling with animal welfare problems as well as to social scientists interested in tracing the evolution of the 20th-century phase of the animal research controversy. The time span covered by the survey was selected to match the 20-year period between the passage of the first federal Animal Welfare Act in 1966 and the most recent legislation regulating animal research, which took effect during 1986. Our analysis examines this transitional period through the pages of the scientific literature. During these 2 decades, animal re- search in the United States was transformed. Activist animal protection organizations catapulted troublesome ethical questions to national prom- inence, throwing the scientific community2 into turmoil.