The Reckoning: Iraq and the Legacy of Saddam Hussein (Paperback)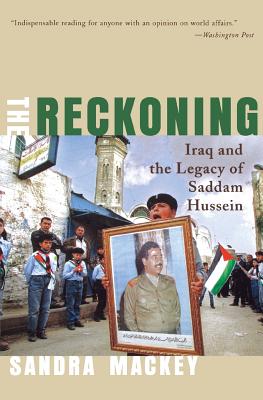 List Price: $26.95
Our Price: $23.99
(Save: $2.96 11%)
Warehouse, In Stock | Usually Ships in 1-5 Days | New
Description
---
Saddam Hussein is high on America's enemies list—but does an Iraq without him hold the seeds of the next Yugoslavia?
To the dismay of many in the West, the Gulf War ended with Saddam Hussein still in control, still defiant, and more determined to use any means of striking back. How far did he go? And now that Afghanistan's ruling Taliban has been vanquished and the al Quaeda network scattered, how far should the United States go in pursuit of its war on terrorism? The central question posed in this book is whether a future Iraq without Saddam Hussein will be even more unstable and more problematical to the security of the United States.
The Reckoning
is an account of the forces—historical, religious, ethnic, and political—that produced Saddam's dictatorship. Forged after World War I from the Mesopotamian provinces of the collapsed Ottoman Empire, Iraq has never had a national identity or a sense of common purpose. Hussein, ruling by terror rather than by persuasion, pitted the various ethnic groups, religious interests, and tribes against one another and in so doing achieved the destruction of Iraq's middle class and civilized society. After he goes, however he goes, the country could be the site of conflict even more vicious than the Balkan wars. Now more than ever, the future of Iraq is of critical importance to America's dealings with the Muslim world, and Sandra Mackey's informed narrative gives us a new understanding of the politics and national character of the country.
About the Author
---
Sandra Mackey (1937—2015) was a veteran journalist who had written many books on the Middle East, including The Reckoning: Iraq and the Legacy of Saddam Hussein, Lebanon, The Saudis, and The Iranians.