Psychosis and Emotion: The role of emotions in understanding psychosis, therapy and recovery (International Society for Psychological and Social Approache) (Hardcover)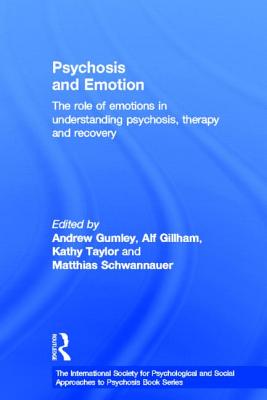 This item is backordered and not currently available. Please contact us for an estimated availability date.
Description
---
There is increasing recognition that emotional distress plays a significant part in the onset of psychosis, the experience of psychosis itself and in the unfolding of recovery that follows. This book brings together leading international experts to explore the role of emotion and emotion regulation in the development and recovery from psychosis.
Psychosis and Emotion offers extensive clinical material and cutting-edge research with a focus on:
the diverse theoretical perspectives on the importance of emotion in psychosis
the interpersonal, systemic and organisational context of recovery from psychosis and the implications for emotional distress
the implications of specific perspectives for promoting recovery from psychosis
With thorough coverage of contemporary thinking, including psychoanalytic, cognitive, developmental, evolutionary and neurobiological, this book will be a valuable resource to clinicians and psychological therapists working in the field.
About the Author
---
Andrew Gumley is Professor of Psychological Therapy in the Institute of Health and Wellbeing, University of Glasgow. Alf Gillham is a retired Consultant Clinical Psychologist and an Honorary Senior Lecturer in the Institute of Health and Wellbeing, University of Glasgow. Kathy Taylor is a psychoanalyst working in private practice and a Consultant Clinical Psychologist working in homelessness and psychosis services in South London and Maudsley NHS Foundation Trust. Matthias Schwannauer is Professor of Clinical Psychology at the University of Edinburgh.