Insanity and Divinity: Studies in Psychosis and Spirituality (International Society for Psychological and Social Approache) (Hardcover)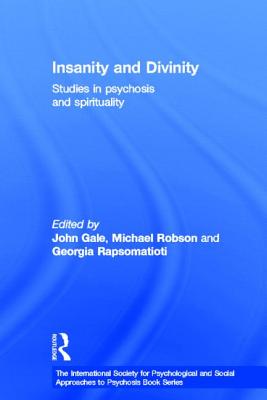 This item is backordered and not currently available. Please contact us for an estimated availability date.
Description
---
How close is spirituality to psychosis?
Covering the interrelation of psychosis and spirituality from a number of angles, Insanity and Divinity will generate dialogue and discussion, aid critical reflection and stimulate creative approaches to clinical work for those interested in the connections between religious studies, psychoanalysis, anthropology and hagiography.
Bringing together an international range of contributors and covering many different types of religious experience, this book presents its theme in three parts:
Psychoanalysis, belief and mysticism
Anthropology, history and hagiography
Psychology, psychosis and religious experience.
Each section includes discussion of the hinterland between madness and religious experience from the perspective of a number of religions, autobiographical accounts of those who have experienced a psychosis in which spirituality played a key part and a comprehensive review of the position of psychology research into the meaning and function of spirituality in relation to the psychoses.
Insightful, enlightening and wide-ranging, Insanity and Divinity is ideal for clinicians, academics and chaplains working in clinical settings.
About the Author
---
John Gale is a former Benedictine monk who later trained as a psychotherapist and is now CEO of the charity Community Housing and Therapy. He is particularly interested in the interface between philosophy, spirituality and psychoanalysis. Michael Robson is the Director of Studies in Divinity at St Edmund's College, Cambridge. He is the author of a number of books and editor of The Cambridge Companion to Francis of Assisi. Georgia Rapsomatioti is a community mental health advocate who previously worked at Community Housing and Therapy as deputy manager at Lexham House and senior therapist at Highams Lodge. She has an interest in Lacanian psychoanalysis, trauma and psychosis.