Four Central Theories of the Market Economy: Conception, Evolution and Application (Routledge Studies in the History of Economics) (Hardcover)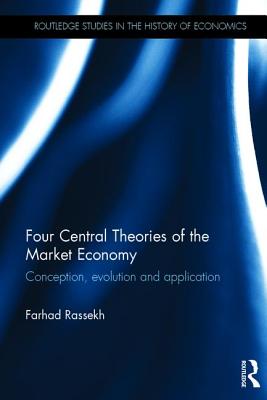 $218.50
This item is backordered and not currently available. Please contact us for an estimated availability date.
Description
---
This highly original work offers an intellectual history of four central theories underlying the market economic system, focusing on their conception, evolution, and applications.
Four Central Theories of the Market Economy traces the root of the theories, their conception and articulation, as well as their evolutions to the present time. It focuses on the four theories that are generally recognized as fundamental to the discipline of economics: the invisible hand, comparative advantage, the law of markets, and the quantity theory of money. These theories have profoundly influenced the world. Chapters explore their rich intellectual history from classical Greece to today, drawing on the original works of the great economic minds of the classical era and other thinkers who prepared the path for them, as well as those who refined their works or challenged them. This volume will leave the reader with a deep understanding of these pillars of the market economic system in the context of their historical development.
This book will be of great interest to all scholars and students of economics who are interested in the intellectual history of their discipline as well as scholars and students of intellectual history who are interested in economics.
About the Author
---
Farhad Rassekh is a Professor of Economics at the University of Hartford, USA.