International Financial Reporting Standards: A Framework-Based Perspective (Paperback)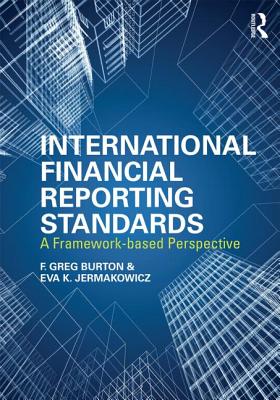 This item is backordered and not currently available. Please contact us for an estimated availability date.
Description
---
International Financial Reporting Standards: A Framework-based Perspective links broad concepts and general accounting principles to the specific requirements of IFRS to help students develop and understand the judgments required in using a principle-based standard.
Although it is still unclear whether the US will adopt IFRS, the global business environment makes it necessary for accounting students and professionals to be bilingual in both US GAAP and IFRS. This comprehensive textbook offers:
A clear presentation of the concepts underlying IFRS A conceptual framework to guide students in interpreting and applying IFRS rules A comparison between IFRS and US GAAP to develop students' understanding of the requirements of each standard Real world examples and case studies to link accounting theory to practice, while also exposing students to different interpretations and applications of IFRS End of chapter material covering other aspects of financial reporting, including international auditing standards, international ethics standards, and corporate governance and enforcement, as well as emerging topics, such as integrated accounting, sustainability and social responsibility accounting and new forms of financial reporting
Burton & Jermakowicz have crafted a thorough and extensive tool to give students a competitive edge in understanding, and applying IFRS. A companion website provides additional support for both students and instructors.
About the Author
---
Greg Burton is the Deloitte & Touche Fellow and Professor of Accounting at Brigham Young University, USA. He served as the Academic Fellow in the Division of Corporate Finance with the SEC in 2008-2009, where he was involved with all IFRS filings and projects. He teaches auditing, financial accounting, and international accounting.Eva Jermakowicz is a Professor of Accounting and Chair of the Accounting and Business Law department at Tennessee State University, USA. A former Fulbright scholar, she has extensive teaching and professional experience in accounting and financial reporting.