The American Economic History Reader: Documents and Readings (Hardcover)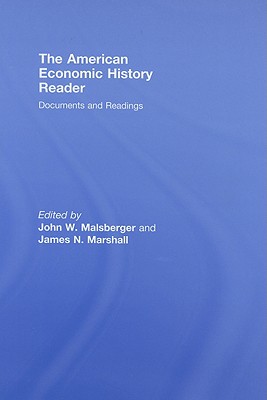 $218.50
This item is backordered. Please contact us for an estimated availability date.
Description
---
Economics as a discipline often relies on abstract theories and formulas to explain the functions of national economies. The American Economic History Reader: Documents and Readings is a collection of primary documents and previously-published essays illustrating the practical applications of these theories in real life, showing how and why the American economy developed as it did. It identifies and explains some of the key questions in economic history, as well as documents some of the leading voices in the discipline. Suggestions for further reading at the end of each chapter provide students with an additional study tool.
Twelve chapters survey the development and growth of the American economy from colonial times through the presidency of George W. Bush. Each chapter focuses on a controversial issue in American economic history and includes two or more articles written by experts that provide different interpretations of that issue, together with a series of related primary source documents. Each chapter begins with a general introduction that briefly outlines an important question in American economic history, and concludes with a list of additional relevant sources on the topic.