Love, Loss and Lifelines: My Year of Grief on the Run (Paperback)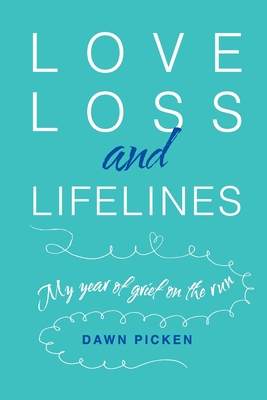 List Price: $17.99
Our Price: $15.29
(Save: $2.70 15%)
Description
---
From Despair to Daring Adventure
You can't outrun grief, but you can try
Former television anchor Dawn Picken was living the suburban dream in Spokane, Washington with her husband and two small children when disaster struck. Sean landed in intensive care with a mysterious illness later identified as necrotizing fasciitis-"flesh-eating bacteria."
The community rallied around the family, and a virtual army of friends, relatives, and strangers provided what Dawn didn't even know to ask for: babysitting, meals, cleaning, makeup (someone stole her good stuff) and a shred of sanity in the form of time out.
After months of false hope and heartache, Sean died, and the pandemonium died with it. What now? Brushing aside advice not to make drastic changes in the first awful year after a loss, Dawn rented out her house and packed six suitcases to travel the world alongside companions too young to appreciate a fine wine or a beautiful sunset.
When life has already handed you a massive shit sandwich, what's another preschool tantrum during an extended holiday?
Deeply felt and often funny, Love, Loss and Lifelines is for people who have lost a loved one and picked themselves back up-or not. It's for people supporting those who have lost a loved one. This medical tragedy/traveler's tale is smeared with tiny greasy handprints while showing a young widow's voyage through the messiness of grief, the baggage of loneliness, and the joy of rediscovered love.