Cranford (Paperback)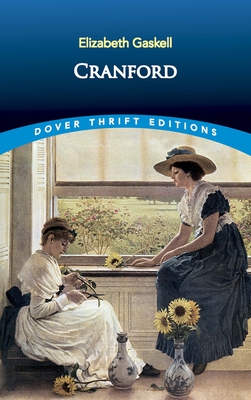 List Price: $4.00
Our Price: $3.40
(Save: $0.60 15%)
Description
---
A sensitive and moving portrait of a Victorian town, captured at a transitional period in English society, Cranford first appeared serially in Charles Dickens's magazine Household Words from 1851 to 1853, and in book form in 1853. Author Elizabeth Gaskell situated her stories in a hamlet very like the one in which she grew up, and her affectionate but unsentimental portraits of the residents of Cranford offer a realistic view of life and manners in an English country village during the 1830s.
Cranford recounts the events and activities in the loves of a group of spinsters and widows who struggle in genteel poverty to maintain their standards of propriety, decency, and kindness. Tales of the heroism and self-sacrifice of Captain Brown, the surprisingly betrothal of Lady Glenmire, and the future for pretty but poor Miss Jessie support a web of subtle but serious themes that include the movement from aristocratic to middle-class values, the separate spheres and diverse experiences of men and women, and the curious coexistence of customs old and new in a changing society.
Often referred to as Mrs. Gaskell, the author preferred Cranford to all her other works, which include a popular biography of her friend Charlotte Bront . Praised by Charles Dickens as delightful, and touched with the most tender and delicate manner, the novel remains a favorite with students and aficionados of nineteenth-century literature.