The Mayor of Casterbridge (Paperback)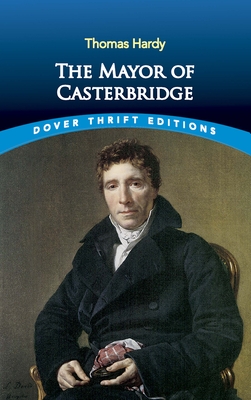 List Price: $6.00
Our Price: $5.10
(Save: $0.90 15%)
Description
---
A cruel joke at a country fair goes too far when a drunken laborer auctions off his wife and child to the highest bidder. So begins The Mayor of Casterbridge, Thomas Hardy's gripping tale of a man's rise and fall amid the natural beauty and human brutality of a rural English community.
First published serially in 1886, the novel was praised by critics for its realism and poetic style. Most agreed, however, that its plot hinges upon unlikely turns of events. Hardy replied, It is not improbabilities of incident but improbabilities of character that matter. In this book -- originally subtitled A Story of a Man of Character -- the author perpetually tests his characters with frequent intrusions by the hand of fate. Rich in descriptive powers and steeped in irony, this timeless tale offers a spellbinding portrayal of ambition, rivalry, revenge, and repentance.
About the Author
---
Tragedy haunts the works of Thomas Hardy (1840-1928), whose fiction abounds in star-crossed lovers and other characters thwarted by fate or their own shortcomings. Hardy's outspoken criticism of Victorian society excited such profound controversy that the author abandoned fiction and in the 20th century published only poetry.