Vanity Fair (Paperback)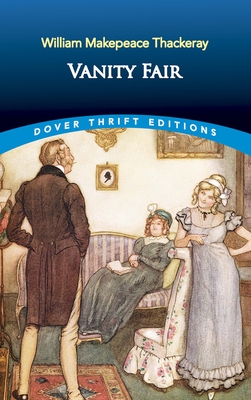 List Price: $10.00
Our Price: $8.50
(Save: $1.50 15%)
Description
---
Subtitled a novel without a hero, Vanity Fair offers an acidly satirical romp across all levels of English society during the Napoleonic wars. William Thackeray focuses on how the war affects people other than soldiers, the typical heroes. All of his characters are deeply flawed, from social climber Becky Sharp and sweet Amelia Sedley to caddish George Osborne and loyal William Dobbin. Becky, liar and hypocrite, takes center stage as one of literature's great female protagonists. Penniless, armed with only her beauty, charm, and cunning, she claws her way forward by practicing the corrupt principles of her world. Becky seduces her enemies and betrays friends with a charismatic energy that has captivated generations of readers.
Regarded as Thackeray's best novel and masterpiece, Vanity Fair was published in serial form in 1847-48 in Punch and established the author's literary reputation as well as his social status and financial security. Critic A. E. Dyson acclaimed it as one of the world's most devious novels, devious in its characterization, its irony, its explicit moralizing, its exuberance, its tone. Few novels demand more continuing alertness from the reader, or offer more intellectual and moral stimulation in return.

About the Author
---
In his day, William Makepeace Thackeray (1811-63) enjoyed a popularity equivalent to that of Charles Dickens. A contributor to Punch and an editor of the Cornhill Magazine, Thackeray possessed an acerbic wit that he directed chiefly at middle-class Victorian morality. Vanity Fair is his best-known work; his other books include The Luck of Barry Lyndon and The History of Henry Esmond, Esq.