Emberly: The Impossible Princess (Paperback)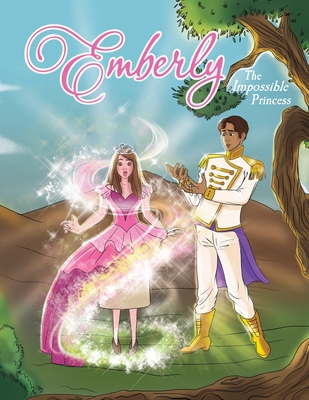 List Price: $14.99
Our Price: $12.74
(Save: $2.25 15%)
Warehouse, In Stock | Usually Ships in 1-5 Days | New
Description
---
Unlike other fairy tales, this princess story is actually real And your daughter is the main character
Imagine reading a "Cinderella-like" fairy tale to your daughter - one that deeply resonates with her strongest hurts and desires. Oh, how she wishes she could be the princess in the story But at the end she discovers that, unlike other fairy tales, this princess story is actually real and she is the main character. Your daughter doesn't have to pretend to be the princess, she is the princess And instead of daydreaming an impossible fantasy, she can daydream of a future that will actually happen
I believe fairy tales and princess stories resonate with us because of their similarity to the gospel. In these stories, however, the fictional "Prince Charming" takes the place of Jesus. Consequently, we are taught at a young age that the longing we feel in our hearts is for a human soulmate, when the longing is actually for the eternity we will spend in heaven with Jesus. This message is everywhere - from every form of media. Is it any wonder we grow up looking for a romantic relationship to be our savior?
But what if there was a princess tale that told the true love story between Jesus and us? Not only would Christian parents have a deeply resonating "fairy tale" they could feel safe allowing their daughters to read, it would fundamentally change how their daughters view all other princess stories they hear. "Prince Charming" would no longer be seen as a person for them to wait for, but as a metaphor for Jesus Christ. Instead of our daughters growing up seeking a man to fill the God-shaped hole in their hearts, Jesus would be the Savior their hearts seek.
It is amazing how well a story like Cinderella could be made to parallel the entire gospel Kids may not understand all the countless parallels, but through the story they would become intimately familiar with the foundational concepts of Christianity. This would be invaluable as they seek to grow in their faith later on in life, and it would help them avoid many of the common pitfalls into which Christians stumble.
Most importantly, such a story would create an almost effortless way for us to teach our kids the gospel and actually lead them to give their lives to Jesus. Parents could read it to their children at bedtime, and churches could use it as a powerful evangelism tool in their children's ministries.
Emberly - The Impossible Princess is that story