Always Only You (The Bergman Brothers #2) (Paperback)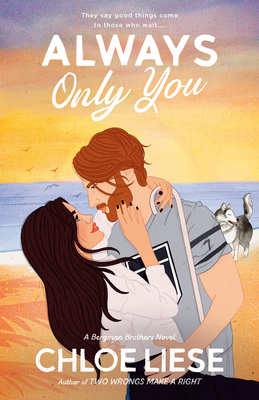 List Price: $17.00
Our Price: $14.45
(Save: $2.55 15%)
Coming Soon - Available for Pre-Order Now
Description
---
The TikTok sensation, now with new exclusive content!

It's an office romance on the ice rink in this heart melting story about love's power not in spite of difference but because of it.

Ren has known Frankie Zeferino was a woman worth waiting for since the moment they met. She's a master of deadpan delivery, has a secret heart of gold, and a rare one-dimpled smile that makes his knees go weak. But as long as Frankie's the team's social media manager, she's off limits.

Frankie is a self-admittedly blunt, grumbly grump, but even she isn't immune to sunshiney Ren Bergman. Who could be, when he's a six-foot-three hunk of happy with a hockey player's physique? Maybe in the past, Frankie would have gone for a guy like him, but since being burned too many times by people who learn about her diagnoses and see a problem, not a person, she's wised up.

After waiting years for the right time to make his move, Ren learns Frankie plans to leave the team to pursue a new career. But what he didn't anticipate is how hard he'll have to work to convince her to let him have his shot at winning her heart.
About the Author
---
Chloe Liese writes romances reflecting her belief that everyone deserves a love story. Her stories pack a punch of heat, heart, and humor, and often feature characters who are neurodivergent like herself. When not dreaming up her next book, Chloe spends her time wandering in nature, playing soccer, and most happily at home with her family and mischievous cats.