The Best Book of Black Biographies (Black Heritage) (Paperback)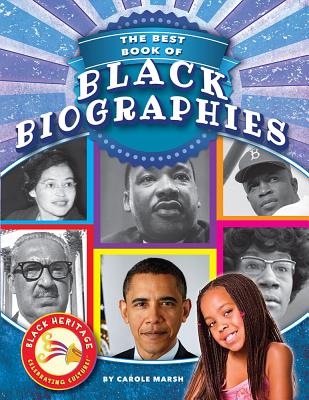 $11.49
This item is backordered and not currently available. Please contact us for an estimated availability date.
Description
---
Using failures as the stepping stones to success. Lives lived with pizzazz Perseverance in spite of all the obstacles. Each bio proves to young readers that you, too can do This educational book tells about how other people had to live their lives, how they chose to live their lives, and how everything you learn and do becomes a part of you that can often go on and do great things in spite of (and often because of) a hard life, poverty, discrimination, handicaps, and other negative things that only you can turn to a positive This fascinating 35-page reproducible book also includes quotes, black history trail, noted black Americans, black servicemen, black lifesavers of the Outer Banks, and black heroes of September 11th. A few of the biographies include: Chief Anderson James A. McPherson Lorraine Hansberry Ray Charles Jesse Owens Nat King Cole Harriet Tubman Thurgood Marshall Leontyne Price Ethel Waters
Quotes: Inspirational-Kudos to Ms. Marsh for cel.