Feral: Shadow Bred Book 3 (Paperback)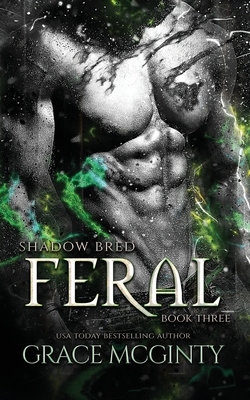 List Price: $21.00
Our Price: $17.85
(Save: $3.15 15%)
Warehouse, In Stock | Usually Ships in 1-5 Days | New
Description
---
They say that cats and women will do what they want, and that had never been more true than in the case of Kitten. I mean, she didn't even have a name; my best friend Beckett and I had named her Kitten when we were fifteen. She'd been dumped on the edge of Maxton, rescued by an ancient old Manix who had one foot in the grave, and she'd been living out in the wilderness for so long she was a hissing, spitting mess. She could barely speak, she was skin and bones. We'd tried to take her back with us, but she'd be stuffed in the Sanctum, and she'd die. They didn't care about saving people in there, especially not weird feral girls.
Sometimes I thought we'd made a mistake, leaving her out there. For years we brought her food and clothes, slowly taught her how to speak, made sure she was as comfortable as a wild girl could be. We offered over and over to bring her into Maxton, but every time we tried, she fought us tooth and nail, hissing like a house cat. Hence the name Kitten.
Then we grew up. Found Darius and Cooper and formed a Pack. Our visits to Kitten got less and less, until they stopped altogether. But we never forgot her, never stopped loving her.
Then the world went crazy, and Kitten was at risk.
We'd save her now, drag her back to safety, and it didn't matter if she hated us or not. At least she'd be alive.