Not Reading Herakleitos (Large Print / Paperback)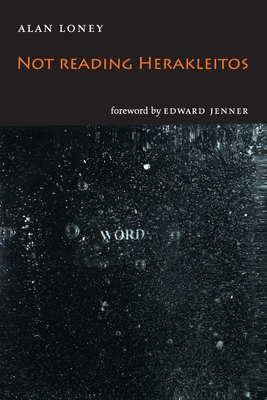 $12.60

Warehouse, In Stock | Usually Ships in 1-5 Days | New
Description
---
The Ancient Greek philosopher Herakleitos wasn't called obscure for no reason. Allegedly Socrates himself read the manuscript and said you'd need to be a professional pearl diver to get to the bottom of it. And he had the whole book and spoke the same language as Herakleitos, something you can 100% rely on not happening these days. Evidently that's not stopped anybody from making the attempt, however - even if they don't all end up clutching their pearls. That's where Alan Loney comes in. What he has done in this book is to attend, in an utterly unique fashion, to the materiality of this situation from the pure position of a poet and a printer.
As Ted Jenner puts it:
"What are the barriers to engaging with Herakleitos for the neophyte in Greek with no Latin? What is particularly valuable about this book is its bibliograph- ical approach to ancient texts and their transmission, an approach which is all too often overlooked by contemporary scholars. A background in printing and a fascination with the book as a cultural artefact have served our author very well indeed. This is a book which will prove to be invaluable for all graduates embarking on a study of any branch of literature, the texts of which stem from ancient handwritten documents. Are they to rely solely (as did I, even as a post- graduate) on the sometimes dubious authority of the modern editor and their selective critical apparatus?"
The results that Loney achieves are literally incredible: what is it that we know of Herakleitos other than misrepresentation, hearsay, and fantasm? Until you've read this book, we can almost guarantee that you really have no idea.