The Life and Death of States: Central Europe and the Transformation of Modern Sovereignty (Hardcover)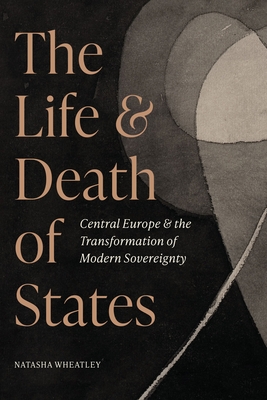 This item is backordered and not currently available. Please contact us for an estimated availability date.
Description
---
An intellectual history of sovereignty that reveals how the Habsburg Empire became a crucible for our contemporary world order
Sprawled across the heartlands of Europe, the Habsburg Empire resisted all the standard theories of singular sovereignty. The 1848 revolutions sparked decades of heady constitutional experimentation that pushed the very concept of "the state" to its limits. This intricate multinational polity became a hothouse for public law and legal philosophy and spawned ideas that still shape our understanding of the sovereign state today.
The Life and Death of States
traces the history of sovereignty over one hundred tumultuous years, explaining how a regime of nation-states theoretically equal under international law emerged from the ashes of a dynastic empire. Natasha Wheatley shows how a new sort of experimentation began when the First World War brought the Habsburg Empire crashing down: the making of new states. Habsburg lands then became a laboratory for postimperial sovereignty and a new international order, and the results would echo through global debates about decolonization for decades to come. Wheatley explores how the Central European experience opens a unique perspective on a pivotal legal fiction--the supposed juridical immortality of states. A sweeping work of intellectual history,
The Life and Death of States
offers a penetrating and original analysis of the relationship between sovereignty and time, illustrating how the many deaths and precarious lives of the region's states expose the tension between the law's need for continuity and history's volatility.
About the Author
---
Natasha Wheatley is assistant professor of history at Princeton University. She is the coeditor of Remaking Central Europe: The League of Nations and the Former Habsburg Lands and Power and Time: Temporalities in Conflict and the Making of History. Her writing has appeared in Past & Present and the London Review of Books.