Lizard Ecology: Historical and Experimental Perspectives (Princeton Legacy Library #290) (Hardcover)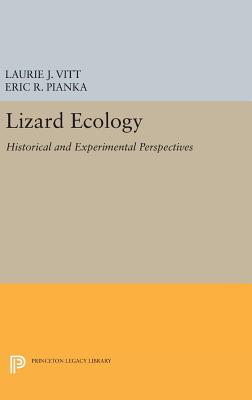 $259.20

Warehouse, In Stock | Usually Ships in 1-5 Days | New
Description
---
In a collection rich in implications for all fields of ecology, leading lizard ecologists demonstrate the utility of the phylogenetic approach in understanding the evolution of morphology, physiology, behavior, and life histories. Lizards, which are valued for their amenability to field experiments, have been the subject of reciprocal transplant experiments and of manipulations of resource availability, habitat structure, population density, and entire sections of food webs. Such experiments are rapidly rebuilding ecological theories as they apply to all organisms. As a demonstration of state-of-the-art historical and experimental research and as a call for philosophical engagement, this volume will join its predecessors--Lizard Ecology: A Symposium (Missouri, 1967) and Lizard Ecology: Studies of a Model Organism (Harvard, 1983)--in directing ecological research for years to come.
Lizard Ecology
contains essays on reproductive ecology (Arthur E. Dunham, Lin Schwarzkopf, Peter H. Niewiarowski, Karen Overall, and Barry Sinervo), behavioral ecology (A. Stanley Rand, William E. Cooper, Jr., Em lia P. Martins, Craig Guyer, and C. Michael Bull), evolutionary ecology (Raymond B. Huey, Jean Clobert et al., Donald B. Miles, and Theodore Garland, Jr.), and population and community ecology (Ted Case, Robin M. Andrews and S. Joseph Wright, Craig D. James, and Jonathan B. Losos). Originally published in 1994. The
Princeton Legacy Library
uses the latest print-on-demand technology to again make available previously out-of-print books from the distinguished backlist of Princeton University Press. These editions preserve the original texts of these important books while presenting them in durable paperback and hardcover editions. The goal of the Princeton Legacy Library is to vastly increase access to the rich scholarly heritage found in the thousands of books published by Princeton University Press since its founding in 1905.