The Conservative Heartland: A Political History of the Postwar American Midwest (Paperback)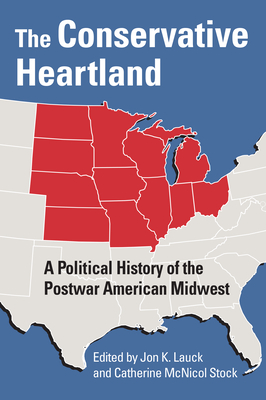 $37.38
This item is backordered and not currently available. Please contact us for an estimated availability date.
Description
---
In the wake of the 2016 presidential election there was widespread shock that the Midwest, the Democrats' so-called blue wall, had been so effectively breached by Donald Trump. But the blue wall, as The Conservative Heartland makes clear, was never quite as secure as so many observers assumed. A deep look at the Midwest's history of conservative politics, this timely volume reveals how conservative victories in state houses, legislatures, and national elections in the early twenty-first century, far from coming out of nowhere, in fact had extensive roots across decades of political organization in the region. Focusing on nine states, from Iowa and the Dakotas to Indiana and Ohio, the essays in this collection detail the rise of midwestern conservatism after World War II--a trend that coincided with the transformation of the prewar Republican Party into the New Right. This transformation, the authors contend, involved the Midwest and the Sunbelt states. Through the lenses of race, class, gender, and sexuality, their essays explore the development of midwestern conservative politics in light of deindustrialization, environmentalism, second wave feminism, mass incarceration, privatization, and debates over same-sex marriage and abortion, among other issues. Together these essays map the region's complex patchwork of viable rural and urban areas, variously subject to a wide array of conflicting interests and concerns; the perspective they provide, at once broad and in-depth, offers unique historical insight into the Midwest's political complexity--and its status as the last real competitive battleground in presidential elections.