Fundraiser in Chief: Presidents and the Politics of Campaign Cash (Hardcover)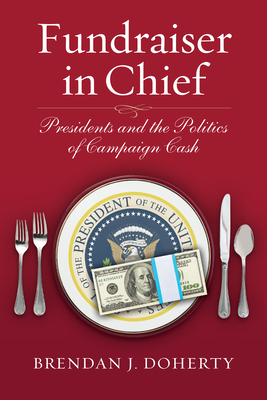 This item is backordered and not currently available. Please contact us for an estimated availability date.
Description
---
Since the 1970s, a new campaign finance regime has arisen in which public funding for presidential elections has become irrelevant. Presidents now spend more and more time fundraising, so much so that presidents have become, among other things, fundraisers in chief. In the follow up to his 2012 book, The Rise of the President's Permanent Campaign, Brendan Doherty argues that presidential fundraising is an underexamined tool of modern presidential leadership and should be viewed as an instrument of presidential power, akin to signing statements, executive orders, veto threats, public speeches, and the like. Moreover, the increased importance of fundraising has created tensions between state and national parties, as presidential candidates siphon money from so-called "ATM" states to support the national party agenda.
Based on an original dataset of 2,190 presidential fundraisers covering the 44 years from the start of Jimmy Carter's presidency to the conclusion of Donald Trump's term, Fundraiser in Chief is the first work to analyze presidential fundraising in a systematic and comprehensive manner.