Insuring the Industrial Revolution: Fire Insurance in Great Britain, 1700-1850 (Modern Economic and Social History) (Hardcover)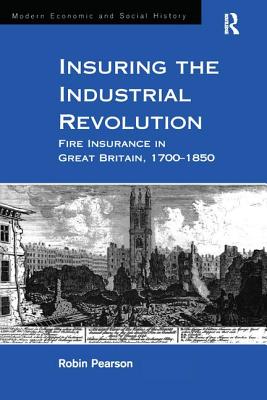 $200.00
This item is backordered. Please contact us for an estimated availability date.
Description
---
Fire had always been one of the greatest threats to an early modern British society that relied on the naked flame as the prime source of heating, lighting and cooking. Yet whilst the danger of fire had always been taken seriously, it was not until the start of the eighteenth century that a sophisticated system of insurance became widely available. Whilst a number of high profile fires during the seventeenth century had drawn attention to the economic havoc a major conflagration could wreak, it was not until the effects of sustained industrialization began to alter the economic and social balance of the nation, that fire insurance really took off as a concept. The culmination of ten years of research, this book is the definitive work on early British fire insurance. It also provides a foundation for future comparative international studies of this important financial service, and for a greater level of theorising by historians about the relationship between insurance, perceptions of risk, economic development and social change. Through a detailed study of the archives of nearly 50 English and Scottish insurance companies founded between 1696 and 1850 - virtually all the records currently available - together with the construction of many new datasets on output, performance and markets, this book presents one of the most comprehensive histories ever written of a financial service. As well as measuring the size, market structure and growth rate of insurance, and the extent to which the first industrial revolution was insured, it also demonstrates ways in which insurance can be linked into wider issues of economic and social change in Britain. These range from an examination of the joint-stock company form of organization - to an analysis of changing attitudes towards fire hazard during the course of the eighteenth century. The book concludes by emphasising the ambivalent character of fire insurance in eighteenth and early nineteenth century Britain, contrasting the industry's dynamic long-run rate of growth with its more conservative attitude to product design and diversification.