A History of the Tajiks: Iranians of the East (Paperback)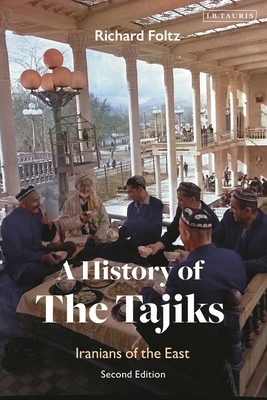 $43.14
This item is backordered and not currently available. Please contact us for an estimated availability date.
Description
---
In this comprehensive and up to date history, from prehistoric proto-Indo-Iranian times to the post-Soviet period, Richard Foltz traces the complex linguistic, cultural and political history of the Tajiks, a Persian-speaking Iranian ethnic group from the modern-day Central Asian states of Tajikistan, Afghanistan, and Uzbekistan. In eight chapters, the author explores the revitalisation of Persian culture under the Samanid Empire in the Tajik heartlands of historical Khorasan and Transoxiana; analyses the evolution of the politics of Tajik identity; and traces the history of the ethnic Tajik diaspora today.
This revised edition includes a new chapter on the Tajiks' situation in Tajikistan, Afghanistan and Uzbekistan since 2018, covering notably the effects of the Taliban's return to power in August 2021 and the COVID pandemic in all three countries, as well as border clashes with Kyrgyzstan.
About the Author
---
Richard Foltz is Professor of Religions and Cultures at Concordia University, Canada.