The Many Faces of George Washington: Remaking a Presidential Icon (Library Binding)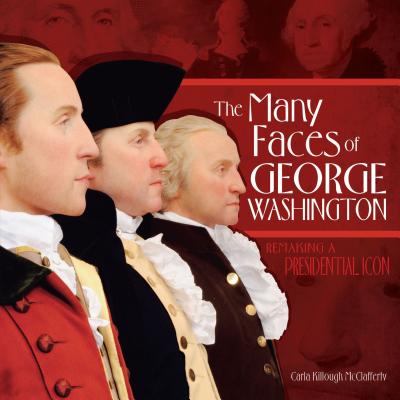 List Price: $20.95
Our Price: $14.95
(Save: $6.00 29%)
Description
---
"No picture accurately resembled him in the minute traits of his person . . . there was an expression of his face that no painter had succeeded in taking."--London's New Monthly Magazine in 1790

George Washington's face has been painted, printed, and engraved more than a billion times since his birth in 1732. And yet even in his lifetime, no picture seemed to capture the likeness of the man who is now the most iconic of all our presidents. Worse still, people today often see this founding father as the "old and grumpy" Washington on the dollar bill.

In 2005 a team of historians, scientists, and artisans at Mount Vernon set out to change the image of our first president. They studied paintings and sculptures, pored over Washington's letters to his tailors and noted other people's comments about his appearance, even closely examined the many sets of dentures that had been created for Washington. Researchers tapped into skills as diverse as 18th-century leatherworking and cutting-edge computer programming to assemble truer likenesses. Their painstaking research and exacting processes helped create three full-body representations of Washington as he was at key moments in his life. And all along the way, the team gained new insight into a man who was anything but "old and grumpy." Join award-winning author Carla Killough McClafferty as she unveils the statues of the three Georges and rediscovers the man who became the face of a new nation.